EXPLORE A WORLD OF LUXURY MATERIALS
Palmer James has a vast collection of over 300 materials to suit your individual style, including suedes, sartorial fabrics, hand painted leathers, handmade patina crust, polished calfs, patent leather, and more. Our partners supply the highest tier of raw materials so that your custom good can be exclusively yours.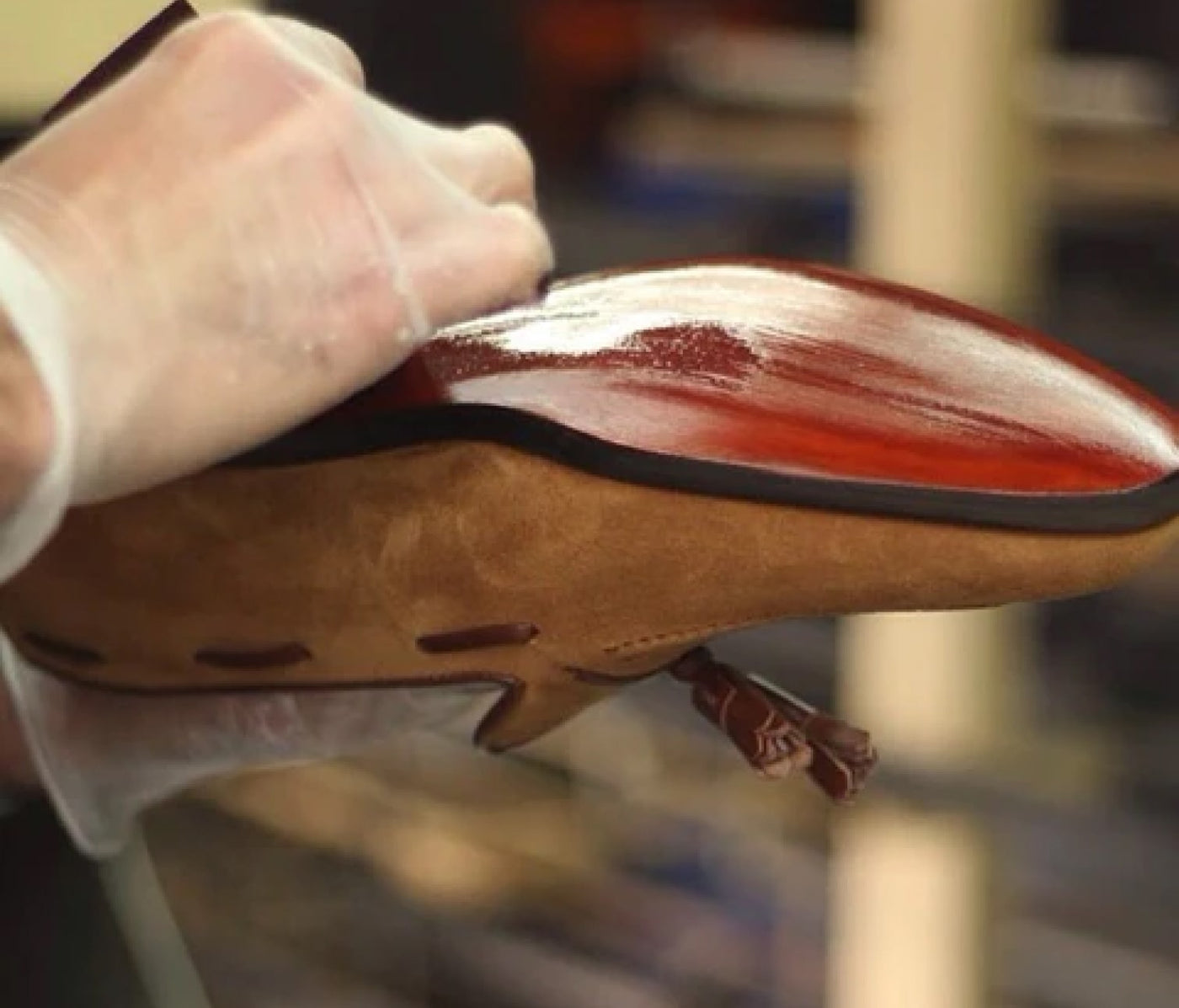 LEATHER
Leather is the most important building block of each shoe, and its production is a process that requires masterful skill. The following rule of thumb holds true for all quality shoes: the more the leather has been processed, the higher it is in quality — and this comes, naturally, at a price. Approximately 47 percent of the production costs involved in making a shoe are due to the costly raw material.

Our calf tanneries come from northwest Spain, Germany, and Italy. The types of leather below represent a full array of leather skins. They are all used in luxury shoe production, and they differ from the "look" and "texture" point of view.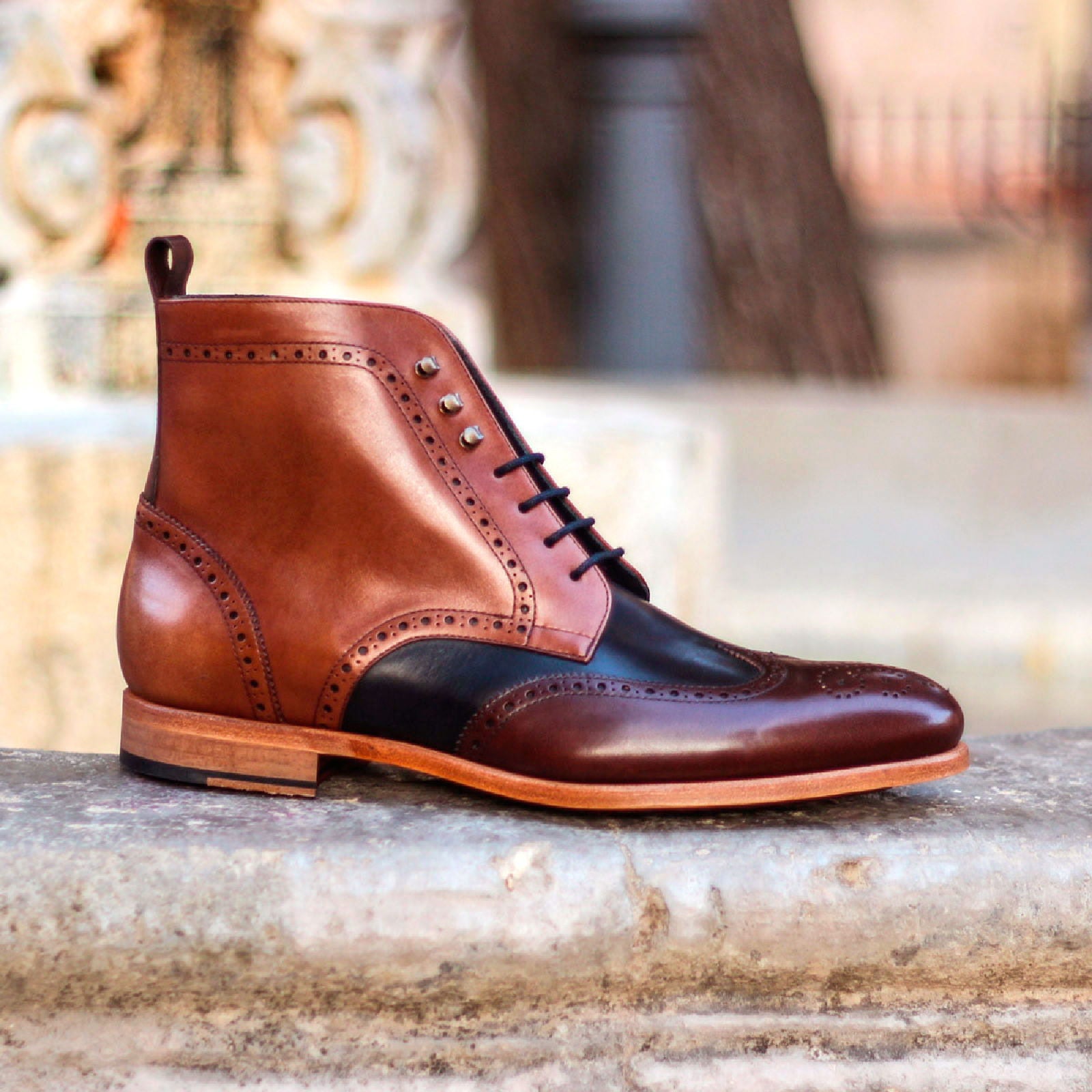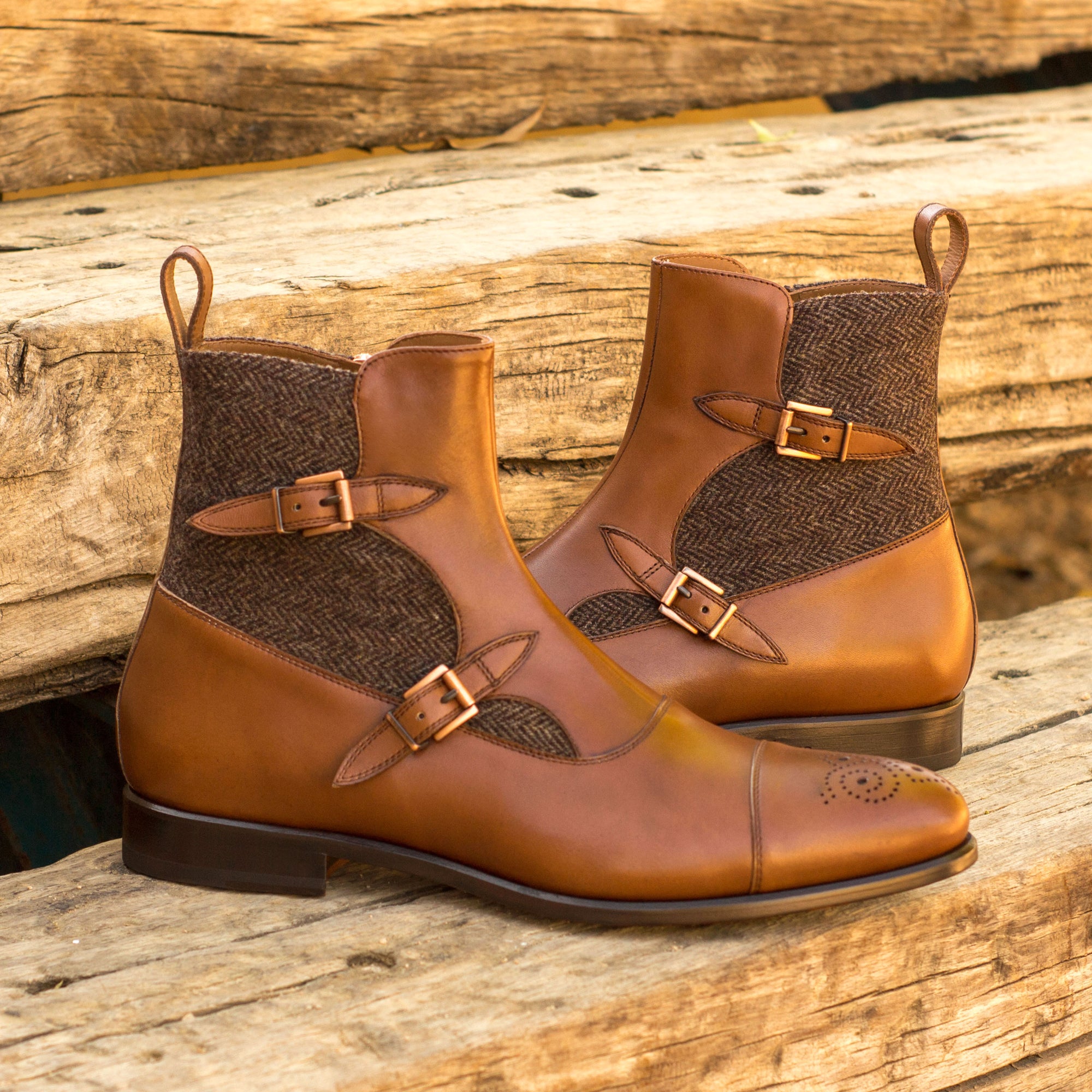 SARTORIAL MATERIALS
We offer a full array of sartorial fabrics, flannels, and velvets. Sartorial patterns include tweed, plaid, tartan, herringbone, leopard, and more. The result of mixing these sartorial materials with classic hand painted leather in a shoe can be truly astonishing.
EXOTIC SKINS
We offer genuine exotic skins, including alligator, python, and ostrich skins, matching our painted calf base colors.